Are you looking for Boston Celtics tickets in Philadelphia, PA.? Closeseats.com has Boston Celtics tickets for sale, including cheap tickets to see Boston Celtics live in concert in Philadelphia, PA. Find the best Boston Celtics Philadelphia ticket prices, and concert tour dates on the calendar below
All Upcoming Boston Celtics in Philadelphia Tour Dates | Buy Tickets
Boston Celtics Philadelphia Ticket Information:
Boston Celtics has announced Philadelphia, PA. concert tour dates for the Boston Celtics Tour 2023. Compare Boston Celtics Philadelphia ticket prices and get Boston Celtics Philadelphia tickets for all upcoming concerts.
Boston Celtics Philadelphia Ticket FAQS:
How Much are Boston Celtics Philadelphia Tickets?
Currently, the average price to see a Boston Celtics concert live in Philadelphia at Wells Fargo Center - PA on Wed, Oct 11, 2023 7:00 pm is $127.00. If you are looking for cheap Boston Celtics Philadelphia tickets, the cheapest ticket price per seat right now can be found for as low as $15.00, and the most expensive tickets are selling for $2174.00. Your seat location at the Wells Fargo Center - PA will have a big impact on the price you are going to pay for your Boston Celtics tickets, along with many other factors.
When is Boston Celtics coming to Philadelphia, PA?
The next Boston Celtics concert in Philadelphia, PA. is scheduled for Wed, Oct 11, 2023 7:00 pm at Wells Fargo Center - PA. Check our Boston Celtics Philadelphia tour dates and ticket listings above to see if more concerts have been added.
Are Boston Celtics Philadelphia Tickets Sold Out?
No. We currently have 3103 tickets still available for the upcoming Boston Celtics concert in Philadelphia. Ticket prices range from a low price of $15.00 to a high price of $2174.00.
How to Buy Boston Celtics tickets for Philadelphia, PA. Concerts?
Browse for Boston Celtics Philadelphia, PA concerts and upcoming shows on the Philadelphia schedule above. Find the concert that you would like to attend. Choose the tickets for the live concert from our inventory. Proceed to checkout. You will receive an email on how to download your Boston Celtics Philadelphia concert tickets. All Boston Celtics in Philadelphia ticket sales are 100% guaranteed. Your seats for the concert will be in the section and row that you purchased.
When Do Boston Celtics Philadelphia Tickets Go On Sale?
Boston Celtics Philadelphia Tickets are on sale now in the ticket listings above. We first listed Boston Celtics Philadelphia tickets in our marketplace on 2023-10-02 02:22:17.
Boston Celtics Philadelphia Seating Chart
Here is a Boston Celtics Philadelphia Seating chart. Go to the main Wells Fargo Center - PA Seating Chart
if you wish to view seating sections, and row configurations on the seat map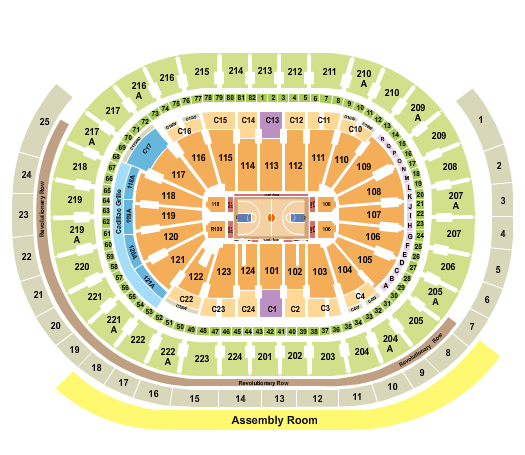 Not Finding the tickets you are searching for? You can also find Boston Celtics tickets on our main Boston Celtics tickets page for concerts and performances nearest to you.
or search for Boston Celtics tickets on our Concerts Near Me page to find upcoming concerts coming to a city near you.
OR. View all Upcoming events near Philadelphia
View more Events in PA
More Boston Celtics Concert Locations
Shop for and buy Boston Celtics tickets in a City or Venue near you. Find upcoming Boston Celtics events in your area. View ticket prices and find the best seats using our interactive seating charts.