2021 Cincinnati Reds schedule and tickets. View home games at Great American Ball Park and away game dates by day, week, an opponent, day games, night games. View the upcoming schedule and get great Cincinnati Reds ticket deals.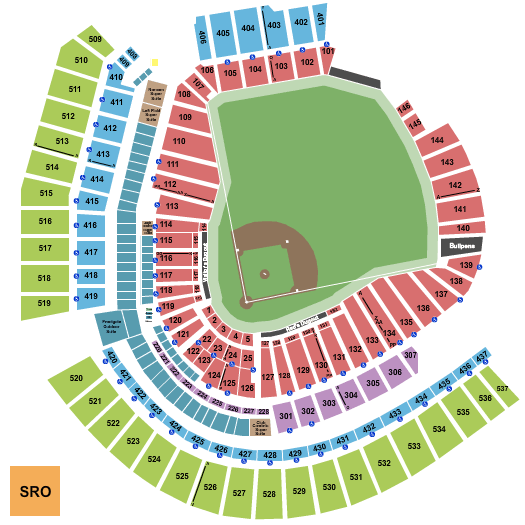 What you will find on the Cincinnati Reds schedule:
Cincinnati Reds home game dates
Cincinnati Reds away game dates
Cincinnati Reds Opponents
Upcoming Cincinnati Reds MLB games
Cincinnati Reds day games
Cincinnati Reds night games
Cincinnati Reds weekday games
Cincinnati Reds weekend games
Great American Ball Park Seating Chart - Home of the Cincinnati Reds
Upcoming Schedule
Cincinnati Reds Schedule Information
The Cincinnati Reds is a Major League Baseball (MLB) team that plays its home games at Great American Ball Park, in Cincinnati, OH. The team will play spring training games and 162 regular-season games on the 2021 schedule. Make sure you check out our post about how MLB makes the Cincinnati Reds schedule.
How Many Games do the Cincinnati Reds Play in a Season?
The Cincinnati Reds play 162 regular-season games a year on schedule. The MLB Baseball regular season usually begins in April and ends in September with a majority of the games scheduled during the Summer months. We will break down the Cincinnati Reds season opponents, game dates, and game times.
How Many Home Games do the Cincinnati Reds Play?
The Cincinnati Reds play 81 of their 162 regular-season games at Great American Ball Park, in Cincinnati. on each year's regular-season schedule.
What Time do the Cincinnati Reds Play?
The start time for any Cincinnati Reds Baseball game all depends on the day of the week and the city they are playing in. Home games for the Cincinnati Reds at Great American Ball Park usually have the 1st pitch at around 7:00 PM for night games. You can check the Cincinnati Reds schedule above for each and every upcoming NHL game start time.
What Channel do the Cincinnati Reds play on?
Fox Sports Ohio will broadcast a majority of the Cincinnati Reds games on TV for the upcoming season.
Cincinnati Reds Ticket Information
How to Find Cincinnati Reds Tickets on CloseSeats
Tickets to see the Cincinnati Reds are available with the lowest prices located at the top of our ticket listings and the highest-priced tickets at the bottom of our ticket listings. You will find tickets to every section of every MLB Stadium on CloseSeats and you may click on that section on our Great American Ballpark interactive seating charts to see available seats and prices for that specific section.
All Cincinnati Reds ticket sales are 100% guaranteed and will be in the section and row that you purchase.
How to Buy Cincinnati Reds Tickets
Browse our Cincinnati Reds schedule for the game that you would like to attend
Choose the tickets for the Cincinnati Reds from our inventory
proceed to checkout
You will get an email on how to download your Cincinnati Reds tickets or receive an estimated shipping date.
How Much do Cincinnati Reds tickets cost?
At CloseSeats, Cincinnati Reds ticket prices can be found for above and below the face value of the ticket. For games at Great American Ballpark in Cincinnati, OH. the seat location will have a big impact on the cost of the tickets. The Minimum price for a Cincinnati Reds ticket on CloseSeats.com is $6.00. No tickets can be bought or sold for under $6.00
Do I Need to Print my Tickets?
No. The Cincinnati Reds, along with all MLB teams, will only allow mobile ticket gate entry to their games.
From our Blogs: