Cubs vs. Padres | Tickets & Schedule
Full Chicago Cubs Schedule and Tickets
Full San Diego Padres Schedule and Tickets
Upcoming Games, Matchups, and Tickets
2021 Chicago Cubs vs San Diego Padres schedule and tickets. View upcoming games that these two teams will play at Wrigley Field in Chicago, IL. and Petco Park in San Diego, CA. View the upcoming schedule and get great MLB Padres vs. Cubs Tickets.
About the Chicago Cubs vs San Diego Padres
The Cubs and Padres will play each other a total of 6 times in the upcoming regular season. They will play a 3 game series at Wrigley Field in Chicago, IL. and a 3 game series in San Diego, CA. Because the Cubs play in the National League Central Division and the Padres Play in the National League West Division, the only other time Chicago and San Diego will meet this year would be in the National League Playoffs.
Months that the Cubs and Padres will Play Head to Head
Venues for Cubs vs. Padres Games
Seating Charts
San Diego Padres Seating Chart at Petco Park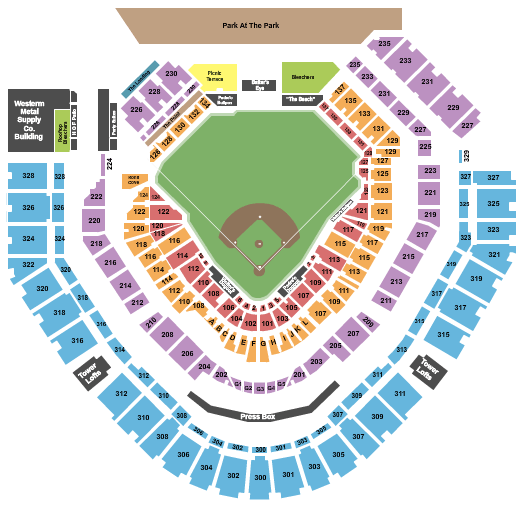 Chicago Cubs Seating Chart at Wrigley Field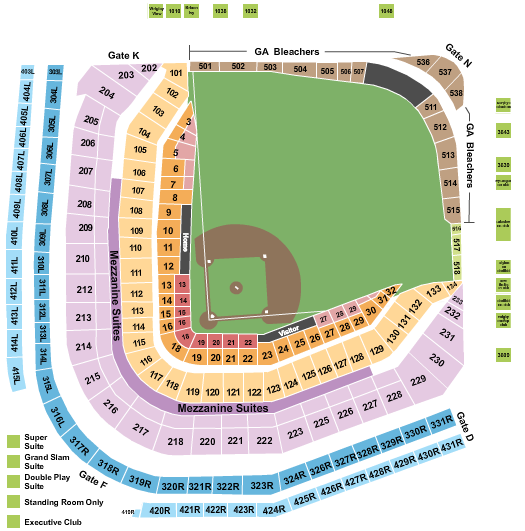 Going to a Chicago Cubs vs San Diego Padres Game
For Cubs vs Padres games in Chicago, Wrigley Field opens its gates 1 hour and 5 minutes before game time on Monday through Thursday, and 2 hours and 5 minutes before on Friday, Saturday, and Sunday. The Padres open their gates to Park at the Park 2 1/2 hours before game time and all other gates open 1 1/2 hours before. Get there early to watch Cubs and Padres batting practice and pre-game warmups.
What Channel is the Cubs vs Padres Game on?
Marquee Sports Network will broadcast a majority of the Cubs vs. Padres games for the Chicago area, and Fox Sports San Diego is the Network that will broadcast a majority of the games in the San Diego area.
Ticket Information
How to Find Cubs vs Padres Tickets on CloseSeats
Tickets to see the Cubs vs Padres are available with the lowest prices located at the top of our ticket listings and the highest-priced tickets at the bottom of our ticket listings. You will find tickets to almost every section for games at Wrigley Field and Petco Park at CloseSeats.
All Cubs vs Padres ticket sales are 100% guaranteed and will be in the section and row that you purchase.
How to Buy San Diego Padres vs Chicago Cubs Tickets
Browse for Cubs vs. Padres upcoming games on the schedule for the game that you would like to attend
Choose the tickets for the Cubs vs Padres from our inventory
proceed to checkout
You will get an email on how to download your Cubs vs. Padres tickets or receive an estimated shipping date.
How Much do Cubs vs Padres Tickets Cost?
The price for tickets to go and see a Chicago Cubs vs San Diego Padres game is as low as $ 12.00 for some games. Tickets are available for games at Wigley Field and Petco Park.
Do I Need to Print my Tickets?
No. The Chicago Cubs and San Diego Padres, along with all MLB teams, will only allow mobile ticket gate entry to their games.
More Cubs Matchups
More Padres Matchups
Looking For other things to do while you're in town for the Padres vs Cubs Game?
Discover upcoming Events in San Diego, Ca.
Discover upcoming Events in Chicago, IL.